Acronis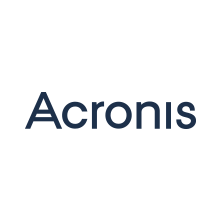 Acronis produces solutions for backup, malware control, disaster recovery, storage, and corporate file synchronization and sharing. The company was founded in Singapore in 2003 and incorporated as a Corporation in Switzerland in 2008. Currently, it has more than 1,500 employees working in 33 cities in 18 countries. Acronis solutions are trusted by more than 5.5 million customers and 500,000 businesses, including 100% of Fortune 1000 companies.
MONT provides the whole line of products to its CIS partner network both in classic distribution and cloud distribution model.
Go to the catalog to place online orders.
Go to Catalog